Normal price
retail price
€49,99 EUR
base price
problems
Salt
Sold Out
Material: 100% plastic Index: Jumbo Poker Index Corner characters: 2 or 4 Back: blue or red pattern Surface: finely structured.
Ideally suited to the standard blackjack game
(Blackjack is usually played with 6 decks of 52 cards each, for a total of 312 cards)
The dimensions of the playing cards themselves correspond to the format typical of blackjack 88 x 62 mm (also called "poker size" and wider than the classic French hand).
Due to the smooth surface of the front, our playing cards slide optimally over every table. On the back of the cards, the surface is finely textured, making it easier to lift the cards.

The material is very elastic and washable, so that the cards do not deform despite frequent use and can be played for a very long time both when used on the go and at home. The larger index enables the playing cards to be recognized easily from any position. ·
Delivery time within Germany: approx. 3 days
Delivery time abroad: 5-9 days
Share
View full details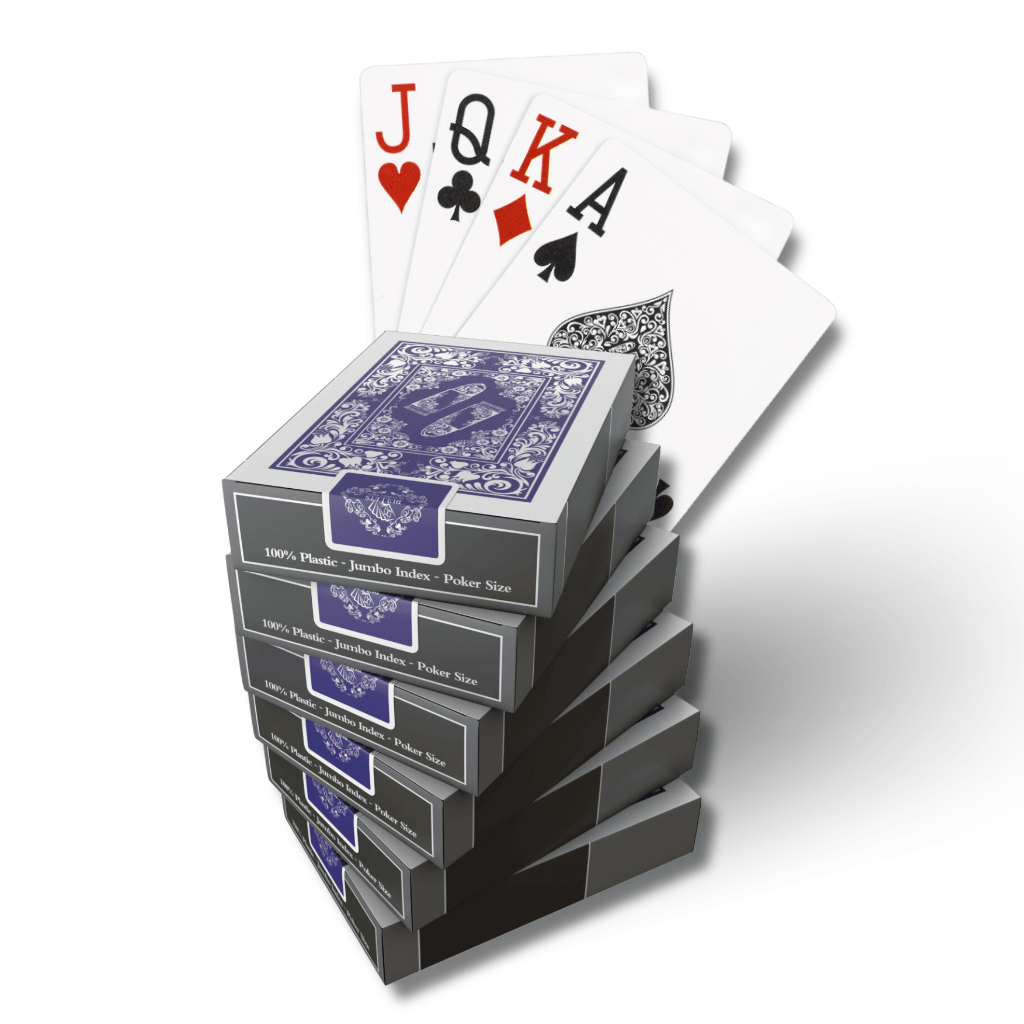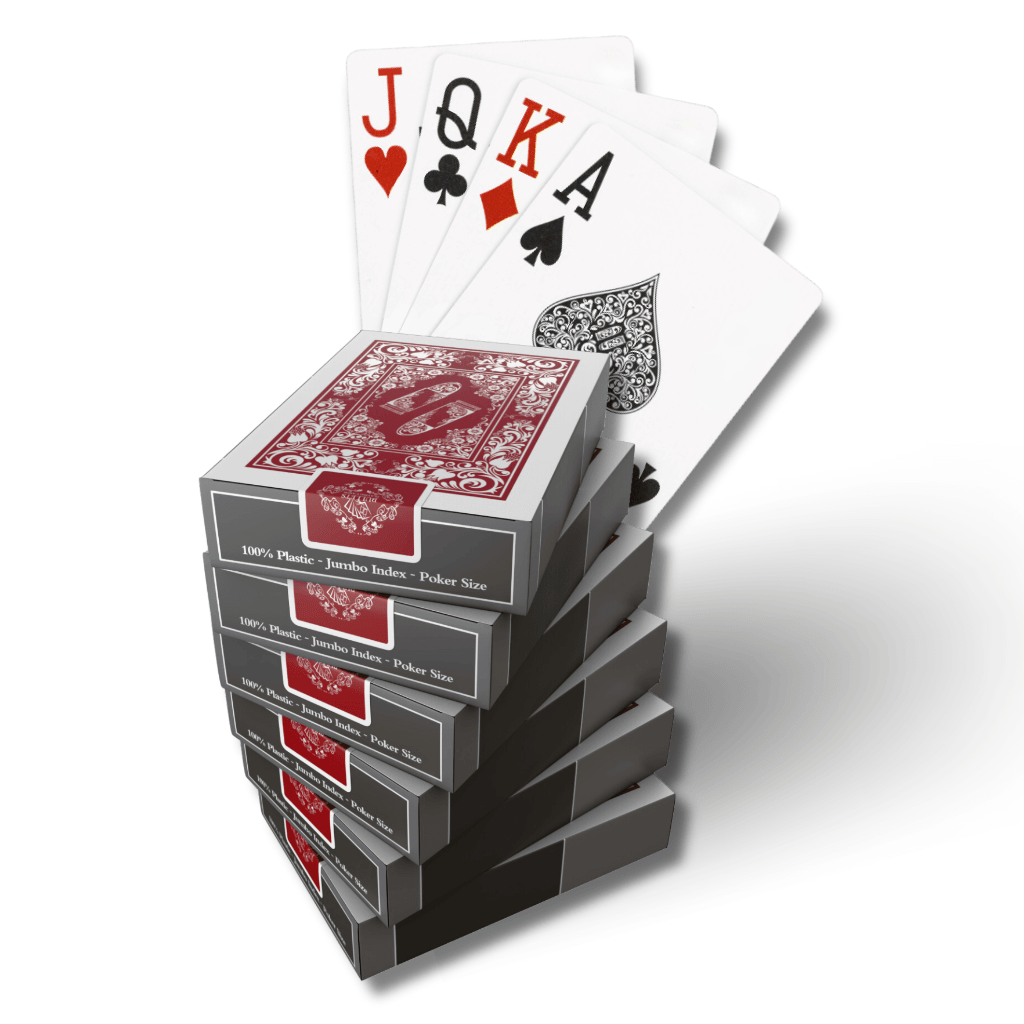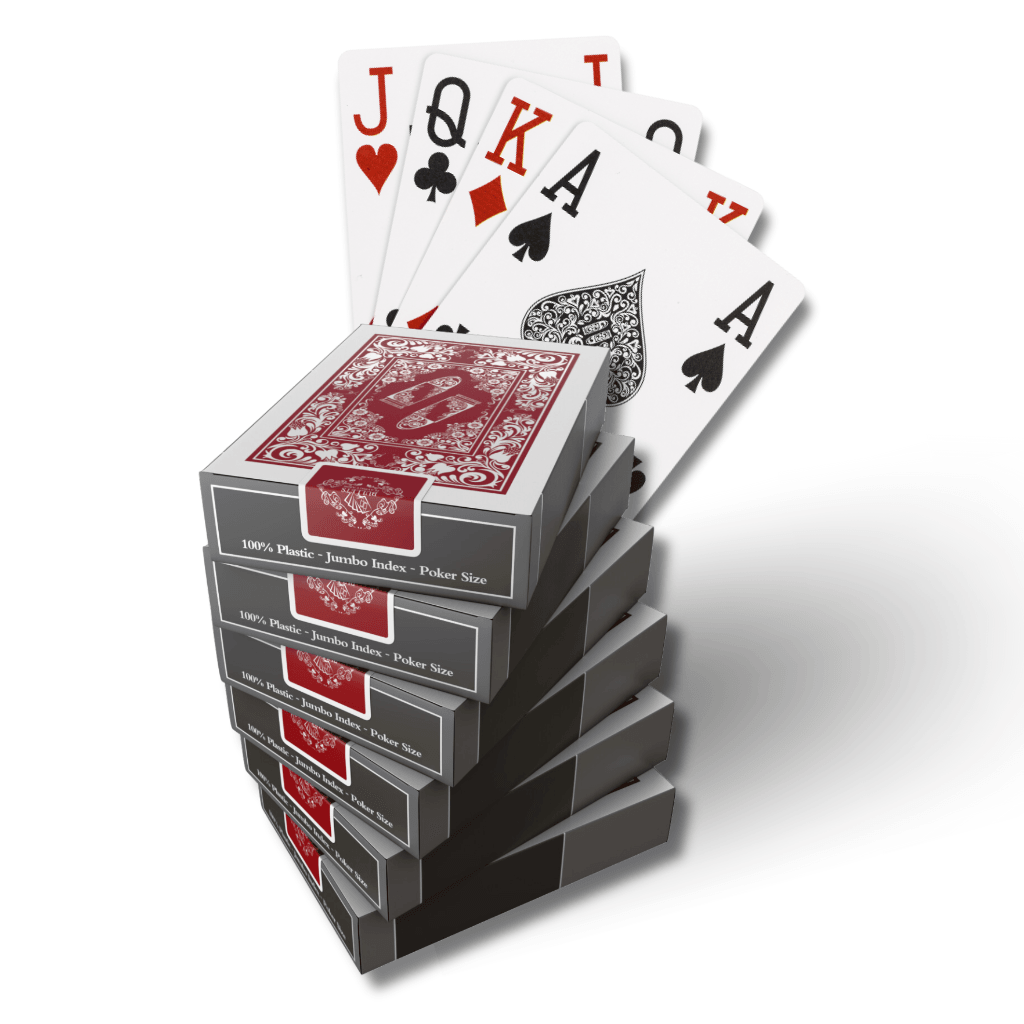 If you like poker, you'll love your bullets!
Tired of tattered maps and fluffy felt carpets? You want to use your poker accessories more than once, even if a beer is spilled in the excitement?
Free shipping in Germany

If the delivery address is in Germany, you do not pay any shipping costs.

Since we ship from Germany, we unfortunately have to charge shipping costs due to the high costs for shipments to other EU countries, which are calculated depending on the region and item in the checkout.

Customer satisfaction

Should it happen that a product is exceptionally defective, please contact us immediately via the contact form or at guarantee@bulletscards.com. We will take care of the matter as soon as possible.